LIFT TABLES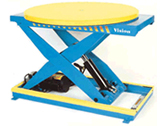 Lifting Platforms that allow material to be raised and/or lowered to various, ergonomically optimum heights for a specific application or process.
PALLET POSITIONERS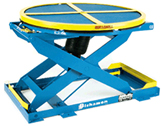 Automatic, self leveling and self contained, it is designed for loading and unloading of palletized materials. Integral turntables eliminate reaching, providing advanced ergonomic benefits.
MOBILE HANDLING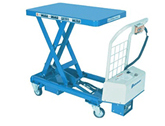 A wide variety of mobile lifting platforms, skid lifters and tilters that provide the benefit of mobility to position the lift or product to where the work is needed.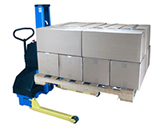 The premium pallet jack in the industry, it is easy to use, durable and provides unparalleled rollability.